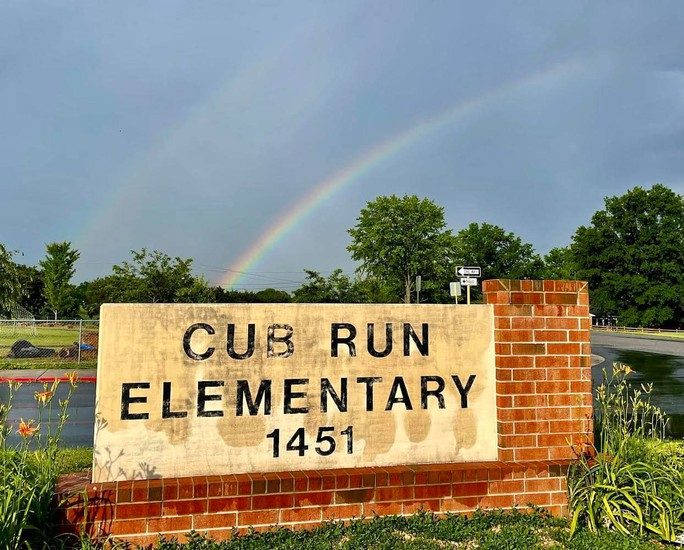 Our Mission Statement
We grow stellar citizens for lifelong learning.
Our History
In October, 2006, the Rockingham County School Board voted to approve the construction of an elementary school on the Montevideo Middle School site, and to request funding for up to $16.2 million from the Board of Supervisors. In Februrary, 2007 the Board voted to approve a resolution which authorizes an $11.1 million loan application to the VPSA for the school. Later that month, the Board accepted the low bid from Nielson Builders, Inc. for the construction of the school. Construction began in March 2007.

At the January 8, 2008 School Board meeting, Kenny Boyers was appointed as the first principal of Cub Run Elementary. Mr. Boyers served as principal of Cub Run until June of 2022. July of 2022 Ms. Sharon Martz became the second principal of Cub Run Elementary School.

When students from Peak View, Lacey Spring, Pleasant Valley and McGaheysville Elementary Schools visited Cub Run Elementary School on May 23, 2008, they voted for their selection of a school mascot based on the top three student-nominated names. The mascot selected by a majority of rising Cub Run students was the Cubs.

Cub Run officially opened its doors in August 2008.
Finding Cub Run
Cub Run is located east of Harrisonburg in the Spotswood High School attendance district.
Directions: From I-81 take Exit 247A onto US 33 East. Proceed on US 33 East approximately 6 miles to Rt. 996. At the light, turn right onto Rt. 996/McGaheysville Road; in 3/4 mile CRES will be on your right immediately beyond Montevideo Middle School.
School Quality Profile
The Virginia School Quality Profile provides information on student achievement, accreditation, safety, and attendance for the state as a whole and for individual schools. As additional data are collected, the Virginia School Report Card will expand to allow further analysis of the progress of schools, school divisions, and the commonwealth in raising student achievement. Here is the direct link: https://schoolquality.virginia.gov/schools/cub-run-elementary-2

Community Partners
We would like to thank all the community members and local businesses for their contributions to Cub Run Elementary School. The donations will be used to help us enhance our playground, purchase instructional materials and support our faculty. We appreciate your support!